Description
40MM Multi Port Valve Gasket.
A lot of different brands of filter used a common valve with this gasket as listed below.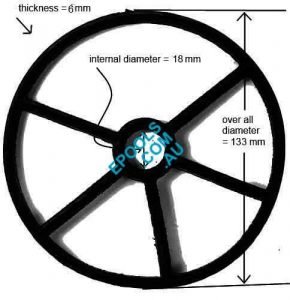 Suits Aquaswim, Hayward
Suits Davey SF180/240 DE3600 Tagelus 150, 230 Triton 23
Suits FPI
Suits Magnor
Suits Midas
Suits Para.
Suits Generic Poolrite V800
Suits Praher
Suits Shenton.
Suits some Starite. SRWC20-28 SRWC20-18.
Suits Waterco 40mm Black Pre 1992.
All above use this 40mm spider gasket
See in parts, Gasket sizes for this gasket.
Free standard post Australia Wide.